| | |
| --- | --- |
| | I'll be - Years old Next Birthday |
Hello my name is Lewis Atherton of the 1st Dhahran Scout Group. My home is in Saudi Arabia where temperatures can reach over 100f
I am 10 years old and I was born in England on May 8, 1991. My birth sign is Taurus. I live with my Mum, Dad and two younger brothers. Adam is eight years old and my second brother is called Rian, who is 2 years old.
My younger brother is quite a handful but I do love him very much. Adam and I seem to have similar interests so when there is no one else to play with we will try and find a game or something to occupy our time. I enjoy my gameboy, board games and Pokemon Cards. I also collect Beany Babies.
I am a sixer of blue six. I have twelve activity badges which include entertainers, swimmersó1, 2,3. Musicians, Cub Scout Challenge but there are too many to mention and the list is growing. This piece of work goes towards my computers badge, I have learned how to type during this time. I also learned how to insert a diagram into my document.
I enjoy swimming, reading and arithmatics. Although I enjoy the sunshine, I do miss the rain!
Well, I think that is all for now!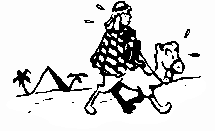 Lewis Atherton