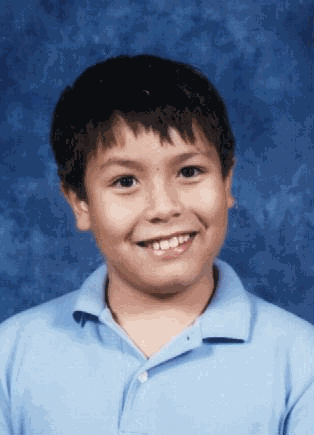 | | |
| --- | --- |
| | I'll be - Years old Next Birthday |
Hi. My name is Kevin, and I am a cub scout.

My birthday is 16th December, and I'm nine years old right now. I go to a school called the Dhahran British Grammar School.

I have eight Cub Scout badges. These are Home Help, Road Safety, Crafts, First Aid, Entertainer, Swimming

(No. 2) and a Running badge.

My hobby is reading. My favourite books are Harry Potter, Animorphs, and now I am beginning to read and learn about the Loch Ness Monster.

I have a brother whose name is Michael. He is seven and very full of energy, which is annoying sometimes.

To get my computer badge I had to scan a photograph of myself into a Word document, then print it on to the disk, write what I am writing now, and then bring it to cubs.